Join in on the "May the 4th be with you," Star Wars 3-D Virtual Scavenger Hunt. Download the scavenger hunt flyer that lists all 18 items to find. Then enter the 3-D Virtual Reality world of 14902 Bradwill Court and tour the home. Along the way, find hidden objects that celebrate Star Wars. Write down all 18 codes on the flyer, complete all contact information and submit your answers to win a prize.
STEP 1) DOWNLOAD
DOWNLOAD the Scavenger Hunt Flyer Here. The first page is the scavenger hunt form you will need to complete to win a prize. The rest of the sheets are just for Star Wars fun!

STEP 2) ENTER
ENTER the 3-D Virtual Scavenger Hunt: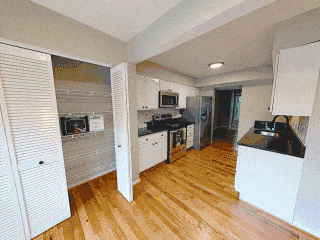 STEP 3) SUBMIT
Once you have all items and codes found, scan or take a photo with your phone of this sheet, and send to ScavengerHunt@SaengerGroup.com. First 100 correct entries win a prize. ALL information above and ALL codes must be complete to be eligible. One (1) entry per household please. Enjoy the hunt!

STEP 4) WATCH
Be sure to catch our fun video "Star Deals: Episode IV, A New Referral" on YouTube!

STEP 5) PROPERTY
What's that, this home is perfect for you? Why not consider making an offer? To register for our virtual open house, to schedule an in person tour, or for more details on location, price, features, schools and more, visit the property website here: